Bible Preaching & Teaching
By far the most important ministry of Emmanuel Baptist Church is the Bible preaching and teaching that takes place when we meet. Every other ministry is secondary to this one. The reason being is that God's Word changes lives. The Apostle Paul told the Corinthians that God has chosen the foolishness of preaching to save them that believe. For the most part the preaching that takes place is expository in nature. If you decide to visit Emmanuel you can be assured you will hear God's Word!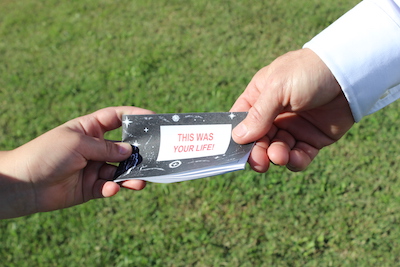 Soul-Winning Program
As a New Testament church we are commanded to be witnesses around the world as well as across the street. We have an active soul-winning / visitation program where we door-knock, canvas, follow-up on visitors, and generally spread the Gospel in our community. We use tracts, flyers, and whatever other Biblical means is necessary to give the Gospel to as many people as possible.
Sunday School
We only staff our classes with qualified and proven teachers. Our Sunday School program is divided by age groups so that our staff can teach God's Word as effectively as possible at a level the students will be able to comprehend. Emmanuel's Sunday School is a great place to get to know our church family! Click here for more information about each of the classes.
Discipleship Class
The Great Commission given to the church is three-fold: salvation, baptism, and discipleship. Along with the preaching in our services we offer a discipleship courses for anyone wanting to further their relationship with God.
Nursery for all Services
We offer a clean and caring nursery for all services. This allows parents to focus on the preaching of God's Word without distraction.
Ladies Fellowships
The ladies of Emmanuel meet for devotions and craft time. We also offer a private Facebook group for women to learn more about Christ and encourage each other. The mothers in our church also enjoy getting together for coffee and fellowship.

Home Bible Studies
We have a sincere desire that people have an opportunity to know what the Bible proclaims. The average American spends over 30 hours a week watching TV, while not even 1 hour reading the Bible. Life is full of questions needing answers. The Bible contains everything we need to know this side of heaven. It is God's instruction manual to his creation. Click here to learn more about our Home Bible Study ministry.